Jean Fréour
( - )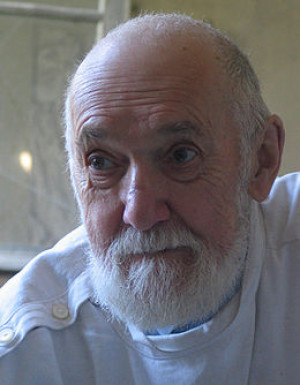 Jean Fréour was born in Nantes. At a very young age, Fréour declared his desire to be a sculptor, which did not please his parents. His determined character convinced them, and in 1936 he left for the Beaux-Arts in Bordeaux where he studied with Malric. In 1939, he was awarded a scholarship to continue his studies at the Beaux-Arts in Paris, proof of his talent. But this was without taking into account his strong temperament and his hermit side, which did not fit in with either Paris or Henri Bouchard's studio. This was the first of his unnatural decisions. There would be others.
He returned to Issé near Châteaubriant to his grandfather's house and settled in a barn to work. In 1942, a gallery owner in Nantes organised an exhibition for him and commissions began to arrive. Jean Fréour mainly carried out public commissions, often religious, from town halls, but he also worked for collectors and some private individuals.
In 1952, winner of the competition for the Casa Velázquez foundation, he left for Madrid for two years. But once again, far from his native land, the hermit did not feel at ease, and after five months in Spain he returned home. In 1953, while he was staying at the HB factory, a modeler who worked in Vallauris and was impressed by his technique told him that Picasso was looking for a sculptor to create his ceramics. Once again he declined the proposal. Jean Fréour could only work for himself.
Then in 1955, he settled in Batz-sur-Mer and resumed his gigantic commissions: a five and a half metre high Christ the King which dominates the vineyard of Loroux-Bottereau, a two and a half metre high Saint Conwoïon in pink granite... He sculpts all materials: wood, marble, granite, onyx, nothing resists him
Then in 1966, he abandoned religious subjects to return to his first love: sculpture of the female nude. Sensuality is present in his work, but without any disturbing eroticism. A face is the transparent image of the soul, a beautiful body the home of the spirit. It was also at this time that he began to paint and produced landscapes and still lifes in watercolour. In 1969 he married his muse Soizic de Closmadeuc, who brought a new radiance to his art.
He is a proud, honest, profound and spiritual artist who refuses fashions, who intends to draw each of his works only from himself. He is a solitary man who loves pure beauty and has a strong character.
Products associated with the artist