L'âme bretonne auction
The twentieth edition of "L'âme bretonne" will take place at Adjug'art Quimper on July 15 and 16, 2023.

This large-scale sale, which has been held for 20 years, is now organized jointly by Master Cosquéric and Master Le Grignou, in collaboration with two experts Didier Gouin (for Breton faience) and Alain Le Berre (for folk art and costumes). L'âme bretonne is from now on the unavoidable appointment of the collectors and lovers of the Breton art object.
This sale is highlighted by :
Advertising in the Hôtel Drouot gazette.
A full colour catalogue allowing you to view a maximum number of objects in the sale, and detailed comments from the expert for each object allowing you to appreciate its condition, provenance, date and valuation.
A very neat showroom for the presentation of objects before the sale.
The Drouot Live or Interenchères live system which allows you to follow the sale and buy from your home anywhere in the world.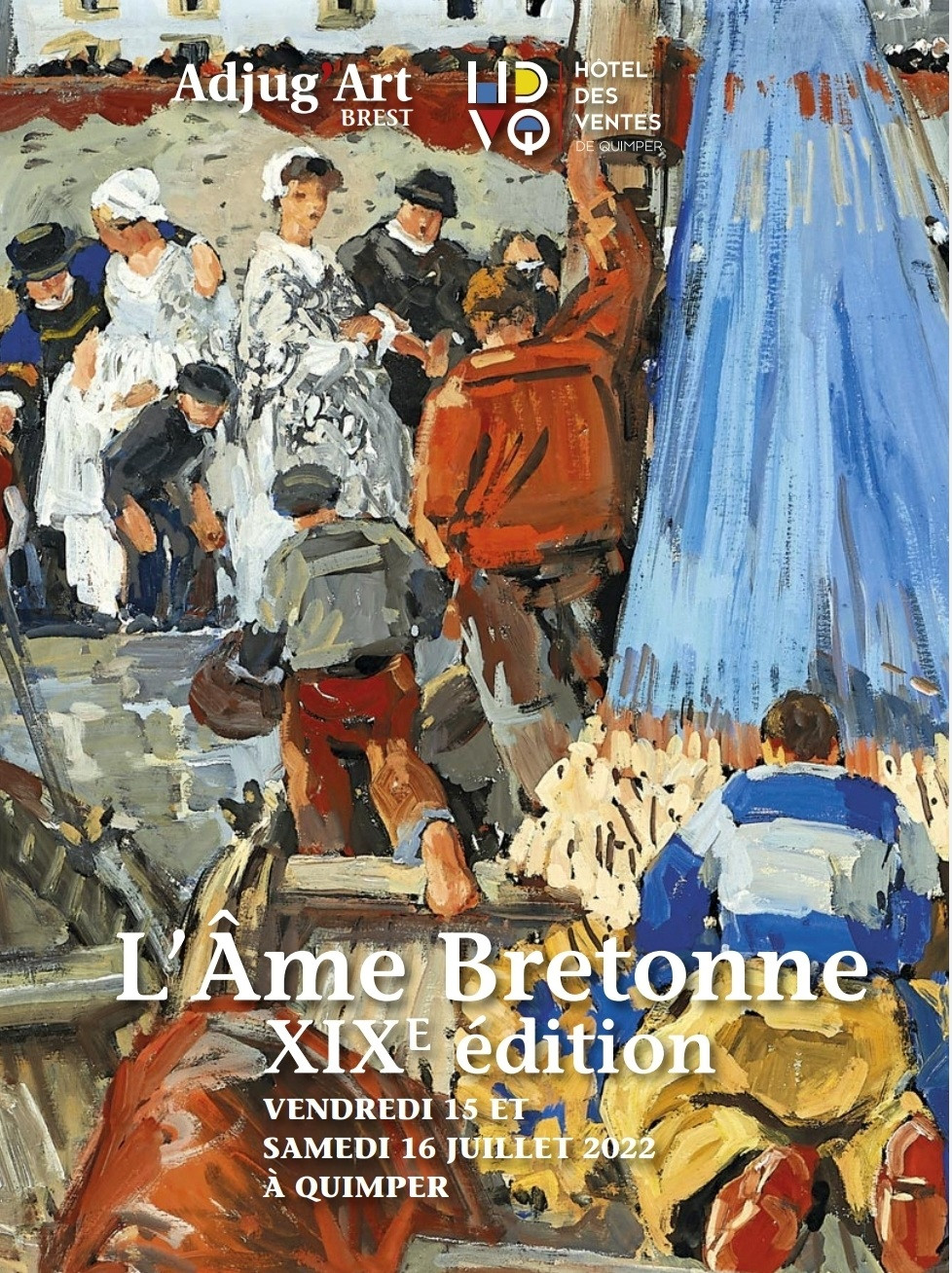 Âme bretonne catalogue (Summer-2021)