Maurice Grün
( - )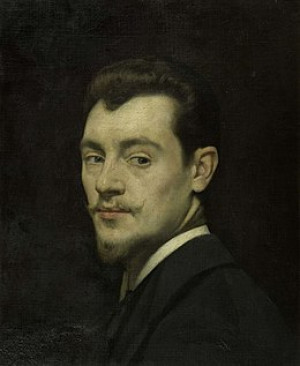 Russian painter born in Reval (now Tallinn in Estonia) and died in Paris in 1947.
He studied at the Beaux-Arts in Munich before moving to Paris to attend the Académie Julian with Jules Lefebvre, Benjamin Constant and Tony Robert-Fleury between 1890 and 1893.
Following his studies, he left for a trip to the United States and then to Brazil where he settled for three years as a teacher at the Beaux-arts de Salvador de Bahia.
He missed France, where he returned in 1896, before another two-year stay in London. In 1900 he discovered Concarneau and settled there. A year later he married a woman from Concarneau, which anchored him for a long time in this country which became his adopted region. He was naturalized French on June 15, 1910.
He exhibited in all the Parisian Salons from 1906 until 1939. Maurice Grün is present in the museums of Avranches, Nantes, Vannes and Le Faouët.
Products associated with the artist