Robert Micheau Vernez
( - )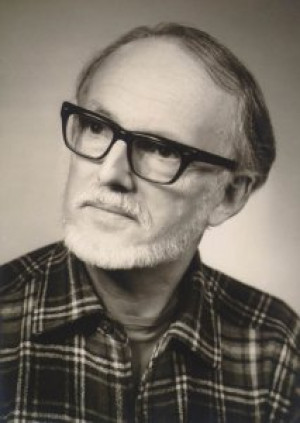 Son of a naval officer, Robert Micheau studied at the Saint-Louis College in Brest where he attended evening classes at the Ecole des Beaux-Arts with the painter Charles Lautrou. From October 1926 to June 1928, he attended the Regional School of Fine Arts in Nantes in the studio of the painter Emile Simon, where he obtained a medal in June 1927. He was then admitted to the Ecole des Beaux-Arts in Paris in the studio of the painter Lucien Simon. His studies continued until June 1930. At the same time, he enrolled in Maurice Denis' Ateliers d'art sacré. In December 1932, he married Lysa-Mina Vernez, herself a medal winner at the Beaux-Arts de Nantes in June 1929. It is under the double name of "Micheau-Vernez" that he signs his works from now on.
In 1930, René-Yves Creston asked him to join the Seiz-Breur movement, which aimed to create a contemporary Breton art. He joined out of solidarity, but took little part in their activities and resigned in June 1946.
In November 1930, at the Galerie Saluden in Brest, he exhibited eighteen pieces of earthenware, including thirteen plates in collaboration with the Faïencerie Henriot of Quimper. The immediate success confirmed a thirty-year collaboration with the faience factory, with the creation of one hundred and forty sculptures, including some dishes. His works in earthenware marked the fame of Micheau-Vernez. His works quickly became the trademark of the Faïenceries Henriot de Quimper and were featured on the cover of the faience factory's catalogues. This situation completely overshadows his pictorial work.
A large decorative panel on earthenware tiles, created in 1950, can be seen in the hall of the Quimper SNCF station. A large piece representing a Bigoudène in old costume was offered to General De Gaulle by the inhabitants of the island of Sein, during his visit on 12 June 1949. It was installed in his office until 1958.
The art critic André Parinaud, director of the monthly Galerie des Arts, wrote of him: "There is hardly an existence more discreet, more secret in its simplicity than that of this artist and a work more radiant with colour, sunshine and youth. The former pupil of Maurice Denis has retained the lesson of the Nabis, the intangible purity of the artistic gesture, the modesty of all approaches".
Products associated with the artist